Electroplating Rectifier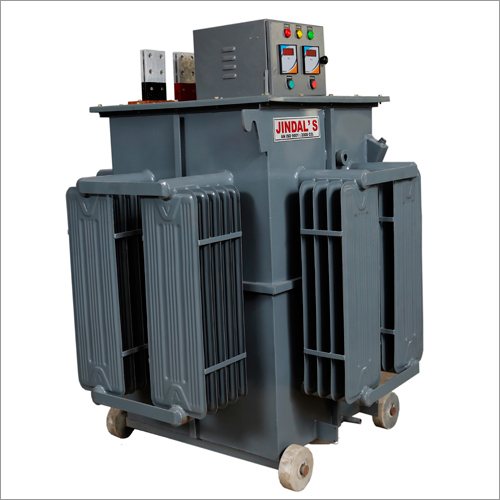 Electroplating Rectifier
Price And Quantity
284000.00 - 427000.00 INR
Product Specifications
50 Hertz (HZ)

1000 Ampere (amp)
Product Description
We are manufacturer and supplier of high-quality Electroplating Rectifier, from Faridabad, India. We are manufacturing and supplying Electroplating Rectifier, to various cities like,Varanasi, Mumbai, Pune, Nasik, Jabalpur, Raipur, Bilashpur, Ghaziabad, Noida, Greater Noida, Faridabad, Delhi, New Delhi, Sonipat, Panipat, Jaipur, Neemrana, Ambala, Pontasahib, Jammu, Agra, kanpur, Lucknow, Gorakhpur, Ranchi, Patna, Rohtak, Jhansi, Dehradun, Haridwar, Moradabad, Meerut etc
Our Rectifiers are provided for hydrogenation, anodizing, barrelling, stripping, etching, cleaning, electroplating and different electrochemical procedures. These are the most productive and economical method of getting DC power from AC power supply. Customers can avail these rectifiers in over 15000 Amps and 0-500 volts. Our Rectifiers are wounded with electrolytic grade italics to limit power losses as contrasted with Aluminum conductor that is utilized by numerous manufacturing procedures. These products are composed generously according to the capacity. In addition, these rectifiers are perfect for peripheral conductions of overload.
Benefits:
Stage-less on-load current regulator

Intended for completely constant load

Zero waveform damage

Elevated productivity of over 97%

Practically zero handling is involved
Key Features:
Vertical rolling contact sort voltage controller is wounded with hefty segment of copper strips appropriate for 100% persistent duty course for modern applications, in contrast with customary wire wound controllers utilized by different industries. The carbon rollers are proceeded on both windings ends.
Silicon diodes are tried in house, comparable PIV batch and similar forward drop diodes are utilized in the rectifiers for parallel load sharing and diminishing the diodes power losses.
CRGO lamination core is used that least power losses and ensues in better proficiency of hardware and sparing in energy bills.
Epoxy paint is utilized that is safe from acidic condition of plating procedure and improve the equipments life by averting corrosion.
DC meters are used that are extremely precise and tough.
CVC attachment that is optional with our rectifiers and will keep up steady output current or voltage according to setting mechanically-independent of input voltage variety.
After sales service is provided
Guarantee
A five year guarantee is provided with our rectifiers against any production defect. We charge nothing for the installation of spares and servicing amid the proposed guarantee period.
Effective Uses:
Chemical electrolytic processes

Chlorine gas production

Electrophoresis coating plants

Electro-plating and polishing

Etching

Glass and metal melting

Heating lehrs

Heating systems and furnace

Mental mining, extraction and refining

Variable speed drives
| | |
| --- | --- |
| 12 V Rectifier: | 82% |
| 24 V Rectifier: | 90% |
| 100 V Rectifier: | 94% |
| 200 V Rectifier: | 96% |
| 250 V and above: | >97% |
Optional Features:
Constant Voltage Controller (CVC)

Constant Current Controller (CCC)

D.C. Overload Trip system

Zero Run Down system

Programmable Ramping Arrangement

Signal Isolators to enable automation / PLC compatibility
Product Details:
| | |
| --- | --- |
| Application | 20000 A |
| Phase | Three Phase |
| Voltage (V) | 0-500V |